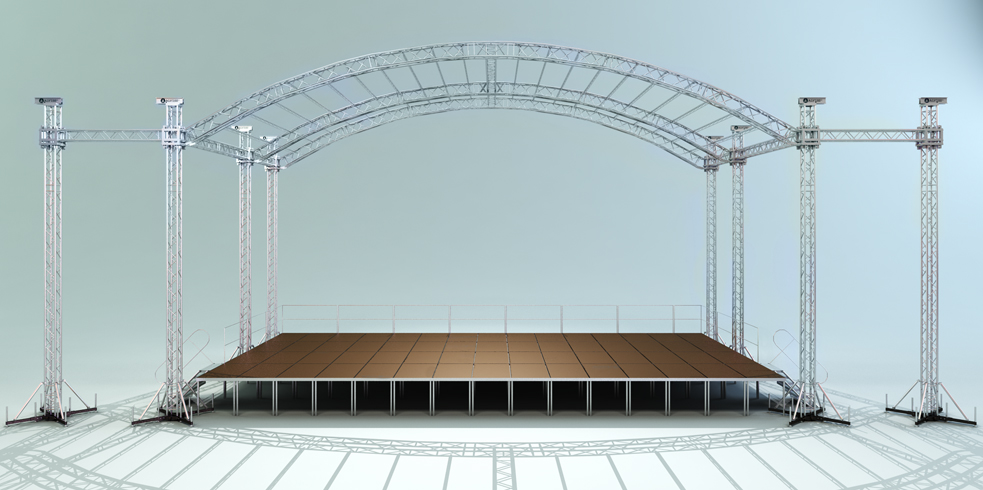 Friends, our production is working 5/7, з 8:00 до 17:00
We are waiting for you!
"ALVISS" - THE RELIABILITY OF THE STAGE SPACE
On the stage technology market for over 25 years.
Our production attested and the products are certified in the certification body for products in the field of welding and related industries of the State Enterprise "Scientific and Technical Centre for Quality and Certification "SEPROZ" of the National Academy of Sciences of Ukraine at E.O. Paton Institute of Electric Welding of the National Academy of Sciences of Ukraine.
Technical specifications and other regulatory documents have been developed for the production of winches and lifting mechanisms.
Our design department, uses licensed software to calculate the bearing capacity of structures, which guarantees the quality of the project.
The installation department is fully equipped with lifting equipment, tools and personal protective equipment. The staff has undergone the necessary training and received permits to work at height.
Alviss is a full member of the following organisations:
- «Ukrainian association of distributors, manufacturers and sellers of professional sound and lighting equipment, musical instruments.».
- «Kyiv Chamber of Commerce and Industry».
- «Unions of Ukrainian entrepreneurs».
To ensure the quality of its services, the company has developed a model and a number of business processes that track the entire order path from technical specification to post-warranty service.
Project management - Design - Production - Rental - Installation
Warranty and post-warranty service.
In the current economic environment, we must control the entire order chain to ensure and guarantee the quality of our services.
We have come a long and difficult way together with our customers, developing our production, and today we are ready to provide the highest quality services.
"ALVISS "is your reliable partner in Europe for the production of stage structures, stage mechanics and scenery.
Thank you for your attention, CEO of "ALVISS LLC"
                                                                                          Inna Sokolova.