National Academic Drama Theater named afterIvan Franko National Academic Drama Theater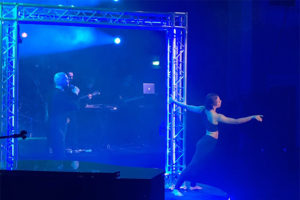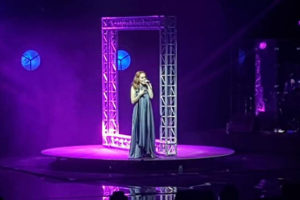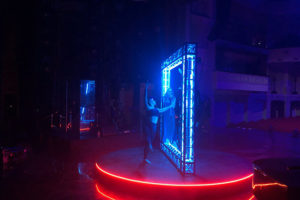 Taras Shevchenko National Academic Opera and Ballet Theater of Ukraine
International Center of Culture and Arts of the Federation of Trade Unions of Ukraine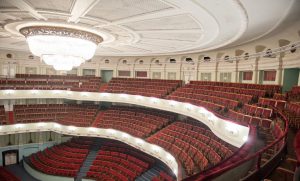 Odesa National Academic Opera and Ballet Theater
Lesya Ukrainka National Academic Theater of Russian Drama
Kyiv National Academic Operetta Theater
Kyiv Academic Drama Theater on Podil
Kyiv Academic Drama and Comedy Theater on the left bank of the Dnipro River
Kyiv Municipal Academic Opera and Ballet Theater for Children and Youth
Theater-studio of improvisation "Black Square"
Kyiv Academic Workshop of Theater Art "Suzirya"
Olympic Stadium, Euro 2012
International Exhibition Center (IEC, Kyiv)
National Palace "Ukraine" (Kyiv)
Kyiv Theater "Free Stage"
Rizoma Time show (world tour).
"The Great Gatsby" ballet (world tour).
"Turandot opera (tour in Japan)
"Carmen Ballet (touring Holland, Belgium).
The arrival of Ecumenical Patriarch Bartholomew in Kyiv
The inauguration of President Petro Poroshenko. Sofiyivska Square.
"Carmina Burana (Vinnytsia)
Benyuk and Hostikoev Theater Company
Olympic rings for the Rio 2016 Olympics
Kharkiv Regional Philharmonic, organ hall